Club Afrosound ft. Kontiki + Halemtina
Brudenell Social Club, Leeds.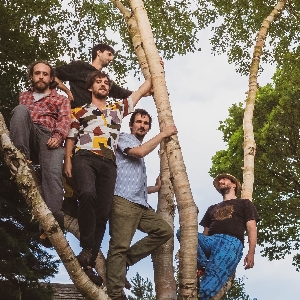 "All tickets are seated only, capacity is very limited.
Tickets are only available to pre book via our links advertised on our site and will be digital only.
All seats sold are allocated, we will auto allocate your seating.
Compliant with current government guidance we will follow all current restrictions for events and hospitality.
On arrival digital tickets will be shown to greeter who will show customers to their seats.
Sanitiser stations can be found throughout the building, we encourage all customers to use these at regular intervals. If going to use the toilets.
Face masks are mandatory when moving around the venue, you will need to bring your own, we will not provide PPE for patrons.
Once seated you may remove your face mask if you choose to.
Adhering to government guidelines, standing, dancing and singing along at volume during the event is not permitted.
If you do not follow to this guidance, you may be asked to leave.
The venue will be sanitised, and covid cold-fogged prior to performance.
Please DO NOT attend the event if you have symptoms of COVID-19.
For further information on the venue's safety measures, visit the venue website.
By purchasing tickets you agree to the above terms and conditions."
More information about Club Afrosound ft. Kontiki + Halemtina tickets
Longtime Leeds jazz/soul/global beats promoter Lubi Jovanovic has programmed many jazz and soul socially distanced shows into Brudenell between January and March 2021 under the banners of Jazzland Sessions and RE:SOUL Sessions. Now comes a new night - Club Afrosound - which will be promoting African music past present and future kicking off with 2 Leeds bands playing a fusion of Afro music styles.
Kontiki are the Bradford/Leeds based afro-fusion crew who love the guitar infused dance music of Central and West Africa - soukous, rhumba, highlife. No nonsense hypnotic dance grooves with horn and guitar solos guaranteed to rock any dancefloor. Add in some Fela inspired Nigerian afrobeat, a dose of Manu Dibango soul makossa/afro jazz and you have a perfect blend of dancefloor magic. With a strong local following built up over a string of live shows the last few years, their debut EP "Zucchini Weather" released in 2019 sold out it's first run in 2 weeks last autumn. They played a memorable gig at Brudenell to launch it in November 2019 supporting London Afrobeat Collective. They were all set to hit the road nationally in 2020 until the virus closed down the UK music industry so this is their first live show in almost a year. Come and check their infectiously melodic and rhythmic Yorkshire x Afrosounds vibes.
Kontiki are : Guy Chater - drums, Mike Chater - bass/vocals, Laurie Jones - percussion/vocals, John Franklin - guitar, Sam Lawrence - guitar/keys/flute/vocals. Harry Fowler - sax/vocals
Support comes from Eritrean singer/composer Fnan Mulgheta and her band Halemtina, which means ''We are Dreamers'' in Tigrinya, Fnan's mother tongue. The band's songs are written by Fnan and inspired by her own experiences including her life in Eritrea, the awful 1998-2000 war with Ethiopia and her new life in the UK. She writes lyrics and songs that she hopes will bring positive change through music and covers topics such as war, racism and social injustice in Africa and beyond. She has put together a 4 piece band who fuse traditional Eritrean music with elements of soul and rock. Like Kontiki, their live shows in 2020 were stalled due to the virus so it's great to have them performing live onstage again at this gig.
This concert will fully comply with existing government COVID-19 safety regulations. You can check these at the venue's website.
Tickets £32 per table
Table bookings only : up to 4 persons per table - all tickets must be pre-booked.
***if government COVID-19 rules change regarding public places and venues are closed again, this event will be postponed and rescheduled to a later date and all tickets sold will be valid for a new date***