Jazzland Sessions Brazil 3 / Raquel Álvaro & more
Brudenell Social Club, Leeds.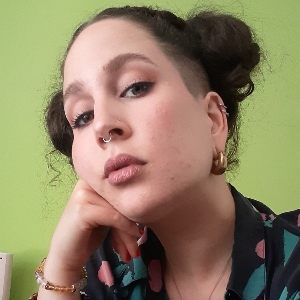 Please not, this is a seated event.
More information about Jazzland Sessions Brazil 3 / Raquel Álvaro & more tickets
The Leeds Brazilian music scene is buzzing right now, as we've seen with the previous two sold-out Jazzland Sessions Brasil shows featuring Tempo Feliz, Carioca Soul and Quinteto Gustavo Andrade. Here's No.3 and the final Brazilian special of 2021. We have another great headline act, Catimba led by Portuguese singer Raquel Álvaro from Lisbon, and we're bringing back the samba jazz explosion that is led by Brazilian tenor saxophonist Gustavo Andrade from Sao Paulo.
Raquel Álvaro is a Portuguese singer from Lisbon who learned her musical craft in her home city before coming to Leeds to study at the Leeds College Of Music. While a student, she threw herself into the local jazz and world music scenes in the city and after she graduated, decided to remain in Leeds. She formed the band Catimba which is dedicated to playing the popular music of Brazil - bossa nova, samba, MPB (Musica Popular Brasileira), Brazilian jazz. With heavyweight Leeds musicians like Brendan Bache (drums) and Sam Quintana (double bass) in the band, Raquel leads from the front performing compositions by Tom Jobim/Jorge Ben/Joao Gilberto from the great Brazilian music songbook and taking inspiration from the great Brazilian female singers - Elis Regina/Elza Soares/Joyce/Flora Purim. Expect a mix of smooth and sultry bossa nova mixed with some fiery samba jazz.
Gustavo Andrade is back! The popular Brazilian tenor saxophonist from Sao Paulo has already made an impact at previous Jazzland Sessions Brasil shows so we had to get him in for this final one of 2021. Still studying at Leeds Conservatoire, he's one of the busiest musicians in the student music scene playing in a host of jazz bands (2/22, Elusive Dip, NAALÍ Collective). This year he's finally managed to put together his own band to play the music of his homeland. The firing quintet also features some great musicians causing a buzz on the Leeds jazz/global beats scene - Olivia Cuttill (trumpet), Conor Thomas (guitar), Joe Wilkes (bass) and Eddie Boyes (drums). Gustavo pulls together a set that features classic Brazilian tunes by his favourite musicians (Tom Jobim, Djavan, Jorge Ben) alongside a growing number of original compositions. If you caught them at the last Jazzland Sessions Brasil Brudenell show or the recently packed out Sunday Joint gig supporting Tempo Feliz, you know they bring Brazilian samba jazz heat everytime.
This is a standard Jazzland Sessions seated show. Book tables from the link here and via Brudenell Seetickets.