Mik Artistik's Ego Trip
Brudenell Social Club, Leeds.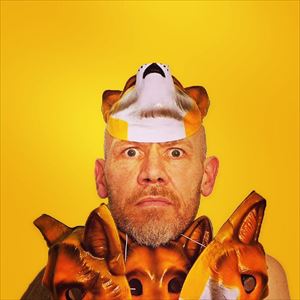 14+ only. 14s to 16s must be accompanied by an adult. No refunds will be given for incorrectly booked tickets.
More information about Mik Artistik's Ego Trip tickets
"The best live band I have seen all summer"
BBC 6Music Presenter Gideon Coe
"As mad as a wasp trapped under a pint glass"
BBC 6Music Presenter Shaun Keaveny

This three piece from Leeds have a growing national reputation and are proving to be one of the most interesting, unpredictable, and exciting acts on the circuit. Mik's lyrical dexterity and the musical range of Benson Walker and Jonny Flockton combine to make people laugh, cry, and throw themselves about. They should be on the national health and are a tonic in these troubled times.
BBC 6Music's Gideon Coe regularly plays their tunes, Tom Robinson also, Keith Allen has one of the Band's teapots, John Cooper Clarke called them "sensational", and Glastonbury love them, this year is their 9th invite back to the Worthy Farm Festival on the trot.
Mik Artistik's Ego Trip are a mix between John Shuttleworth, John Cooper Clarke and Jake Thackray. The band say they are influenced by people like Reeves & Mortimer, Half Man Half Biscuit and The Fall but their mix of Rock 'n' Roll & dry West Yorkshire wit is unique.
It's rock & roll… It's comedy.
Hugely popular Leeds-based trio Mik Artistik's Ego Trip are well known for their unique live performances and madcap antics deeming every performance not just a gig, but a truly momentous event. So much so that they have been entertaining the Glastonbury Festival for the last 11 years. Some say Glastonbury hasn't really started until they've seen one of Mik's multiple performances.

Mik spouts poetic verse, creates chaos, plays air-crook lock (!), and all-out entertains over the top of an exquisite layer of rock, soul, funk, and punk created by multi-instrumentalist Jonny Flockton on electric guitar, mandolin, banjo, and ukulele.

In December 2019 no-less than rock icon and 6Music presenter Iggy Pop endorsed Mik's anthem of hope 'Sweet Leaf of the North' as his favourite song of the last DECADE!, Iggy continues to support the band at every opportunity.