Mik Artistik's Xmas Ego Trip
Brudenell Social Club, Leeds.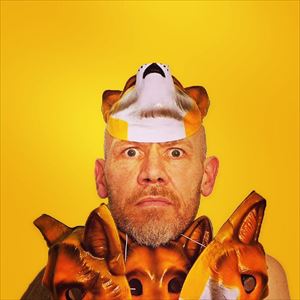 14+ only. 14s to 17s must be accompanied by an adult. No refunds will be given for incorrectly booked tickets.
More information about Mik Artistik's Xmas Ego Trip tickets
Mik Artistik's Ego Trip are a three piece showband. Delightful, frightening, strange and hysterically funny. Mik puffs, pants,roars, makes stuff up throws straws and shapes and croons like a dream sometimes.
Jonny Flockton , his compadre is a guitar player so awesome and learned, the strings on his guitar whimper .
They've done Glastonbury twelve times.

They are joined on their 'WORLD TOUR' by anyone of a number
of well heeled
bass players,and the sound that comes of stage is better than Christmas cake.
They bring joy ...and they can take away!

'The best live act I have seen all summer'
Gideon Coe - BBC 6 Music
'As mad as a wasp trapped under a pint glass'
Sean Keaveney - BBC 6 Music
'My favourite band on the planet'
Martin Parr
Hugely popular Leeds-based trio Mik Artistik's Ego Trip are well known for their unique live performances and madcap antics deeming every performance not just a gig, but a truly momentous event. So much so that they have been entertaining the Glastonbury Festival for the last 11 years. Some say Glastonbury hasn't really started until they've seen one of Mik's multiple performances.

Mik spouts poetic verse, creates chaos, plays air-crook lock (!), and all-out entertains over the top of an exquisite layer of rock, soul, funk, and punk created by multi-instrumentalist Jonny Flockton on electric guitar, mandolin, banjo, and ukulele.

In December 2019 no-less than rock icon and 6Music presenter Iggy Pop endorsed Mik's anthem of hope 'Sweet Leaf of the North' as his favourite song of the last DECADE!, Iggy continues to support the band at every opportunity.