RE:SOUL Sessions ft Secret Night Gang + Nyah Grace
Brudenell Social Club, Leeds.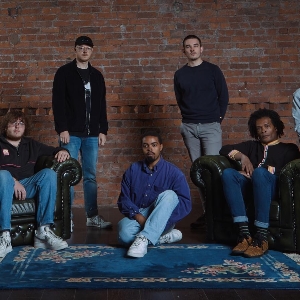 Tickets £32 per table
Table bookings only : up to 4 persons per table - all tickets must be pre-booked
All tickets are seated only, capacity is very limited.
Tickets are only available to pre book via our links advertised on our site and will be digital only.
All seats sold are allocated, we will auto allocate your seating.
Compliant with current government guidance we will follow all current restrictions for events and hospitality.
On arrival digital tickets will be shown to greeter who will show customers to their seats.
Sanitiser stations can be found throughout the building, we encourage all customers to use these at regular intervals. If going to use the toilets.
Face masks are mandatory when moving around the venue, you will need to bring your own, we will not provide PPE for patrons.
Once seated you may remove your face mask if you choose to.
Adhering to government guidelines, standing, dancing and singing along at volume during the event is not permitted.
If you do not follow to this guidance, you may be asked to leave.
The venue will be sanitised, and covid cold-fogged prior to performance.
Please DO NOT attend the event if you have symptoms of COVID-19.
For further information on the venue's safety measures, visit the venue website.
By purchasing tickets you agree to the above terms and conditions.
More information about RE:SOUL Sessions ft Secret Night Gang + Nyah Grace tickets
Longtime Leeds live music promoter and DJ Lubi Jovanovic aka DJ Lubi, has a series of hugely popular and fast selling live jazz gigs under the banner Jazzland Sessions this autumn at Brudenell Social Club Community Room. They are limited capacity, all seated, pre-booked only, table service and fully COVID-19 compliant concerts. Now he's adding a soul music showcase to his jazz concerts.
RE:SOUL Sessions have been Lubi's Leeds soul/hip-hop/jazz-funk jam and showcase event since 2015, first at Hirst's Yard, then The Wardrobe bar and since autumn 2019, at the Hifi Club. The format is always the same - a showcase set from a new young artist or band followed by a jam session. Since March 23rd 2020, and the closure of the Hifi Club temporarily due to COVID-19 (still closed), RE:SOUL has been on furlough. Until now. For one night only, RE:SOUL will return for a special showcase session featuring two new artists from different ends of the soul spectrum. No jam session this time due to COVID restrictions. Just two new breakthrough artists making their debut appearances in Leeds.
Manchester is buzzing right now with great contemporary soul music - deep soul, neo-soul, hip-hop soul - with acts like Children Of Zeus, IAMDBB, Mali Hayes, KSR, LayFullStop, Roots Raddix, Lovescene and Jermaine Peterson.
There's a new crew of young soul rebels breaking out from the city right now. Welcome to SNG (Secret Night Gang). They released their debut single "Wanna be with you" back in May 2020 and got good responses from all the right soul/jazz DJs including support from dons like Gilles Peterson, Craig Charles, Colin Curtis, Jeff Young (Jazz FM) and Dom Servini (Wah Wah 45s). In September 2020, single number two came out, an epic seven minute plus downtempo deep summer soul groove called "The Sun" that could sit easily alongside the early-mid 70s soul/jazz-funk sounds of Roy Ayers, Gil Scott Heron, Kool & The Gang and Rotary Connection. Very mature songwriting, musicianship and arranging for two young musicians still at music college. Gilles Peterson played it 2 weeks on the trot on his BBC 6 Music weely show, Jazz FM had it featured across several shows as did Worldwide FM, Totally Wired Radio and dozens of other soul/jazz radio stations and DJs in the UK and abroad. A real underground soul music hit of summer 2020.
Founder members of SNG (Secret Night Gang) are Mancunians Callum Connell (sax/keys) and Kemani Anderson (lead vocals). They've shared a love of writing music together since they were 14 year old school friends. Hooking up with Stuart Whitehead (bass) in 2018, the trio spent that summer writing an album inspired by soul, funk, r'n'b, gospel, jazz and everything in between. Manchester drum hero Myke Wilson (52nd Street, Jazz Defektors, Swing Out Sister, Corinne Bailey Rae) joined the band after they knocked him out at a jam session he was running in Manchester. And thus began the musical journey that saw them performing live on Gilles Peterson's We Out Here Virtual Festival 2020 and having a track on the Manchester soul/jazz compilation album "2020" released by the city's legendary live music venue Band On The Wall. Rumours abound that their debut album will be released in 2021 by one of the coolest jazz/soul/global beats labels around! Before then, they make their Leeds debut at RE:SOUL Sessions at the Brudenell for DJ Lubi
SNG (Secret Night Gang) are : Kemani Anderson (lead vocals) - Callum Connell (keys, sax) - Stuart Whitehead (bass) - Myke Wilson (drums) - Jack Duckham (guitar) - Al Scott or Matt Wilde (keyboards)
Support comes from a young singer/songwriter from Oregon, USA called Nyah Grace currently staying in the UK recording new material following the release of her debut album "Honey-Coloured" in July 2020 on Palawan Productions. A stunning debut album of soul from across the spectrum - neo-soul, acoustic soul, organic soul, 90s style r'n'b/soul - written when she was just 16, recorded when she was 17 years old and finally released a few months after her 18th birthday. One of the album's co-producers/co-songwriters is Steve Chrisanthou who produced the first two Corinne Bailey-Rae albums, a big influence on Nyah. He invited Corinne to co-write a song with him and Nyah ("My Sista Told Me"), and she ended up as a guest vocalist on the recording and album! Nyah's voice is incredible. Her musical influences range from Billie Holiday and Corinne to contemporary singers like Mahalia. Tonight, she performs a solo stripped down set, just her and her acoustic guitar and that voice that sounds sweet like honey.
Before and between sets, DJ Lubi will be playing the deep soulful sounds past, present and future that represent RE:SOUL.

This concert will fully comply with existing government COVID-19 safety regulations. You can check these at the venue's website.
Tickets £32 per table
Table bookings only : up to 4 persons per table - all tickets must be pre-booked.

***if government COVID-19 rules change regarding public places and venues are closed again, this event will be postponed and rescheduled to a later date and all tickets sold will be valid for a new date***