Reigning Sound
Brudenell Social Club, Leeds.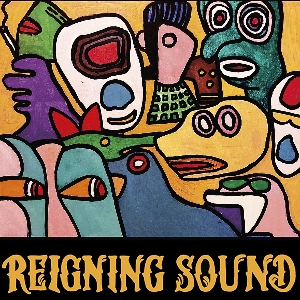 14+ only. 14s to 16s must be accompanied by an adult. No refunds will be given for incorrectly booked tickets.
More information about Reigning Sound tickets
Founded by Memphis blues-punk legend Greg Cartwright -- a former member of the Oblivians, the Compulsive Gamblers, and '68 Comeback -- Reigning Sound fuse the hot-wired energy of garage rock with the deep emotional resonance of classic soul music in a manner that suggests a cross between the early Rolling Stones and the Sonics. While the band could rock convincingly, Cartwright's songwriting showed a maturity and emotional strength that set him apart from the majority of garage rock acts, and the group's R&B accents reflected the intelligent passion of the songs. Reigning Sound proved they could wail hard on 2002's Time Bomb High School, but their work with Mary Weiss of the Shangri-Las on her 2007 solo effort Dangerous Game, 2014's mature, impassioned Shattered, and 2021's A Little More Time with Reigning Sound found them turning up their soul influences as they employed a more dynamic approach.
Featuring Cartwright on vocals and guitar, Jeremy Scott on bass, Greg Roberson on drums, and Alex Greene on keyboards and guitar, Reigning Sound made their recorded debut with a three-song 7" in May of 2001; their first full-length album, Break Up Break Down, was released a month later on Sympathy for the Record Industry. In August of 2002, the group upped the rock quotient on its second album (and first for In the Red), Time Bomb High School, and the group landed a high-profile gig opening for Swedish garage wunderkinds the Hives on their North American tour. Alex Greene dropped out as a full-time group member by the time 2004's Too Much Guitar was released, though he did appear on the disc as a guest musician, and the band followed its release with more touring, both as a headliner and once again as opener for the Hives. The band also gained another well-known champion in Little Steven Van Zandt, who gave the band frequent airplay on his syndicated radio show. In September 2005 Reigning Sound released Home for Orphans through Sympathy for the Record Industry. It featured reworked versions of Too Much Guitar material along with some unreleased tracks. They also recorded and released two live albums in 2005, Live at Maxwell's and Live at Goner Records. After a long break from recording under their own name (though Cartwright and the new lineup of bassist David Wayne Gay, drummer Lance Wille, and keyboardist Dave Amels backed ex-Shangri-La Mary Weiss on her 2007 album Dangerous Game), the band resurfaced in 2009 with a new studio record for In the Red, Love and Curses.
In 2011, after Cartwright had detoured into touring and recording with a reunited Oblivians, he assembled a new lineup of Reigning Sound, with Dave Amels returning on keyboards alongside new members Mike Catanese on guitar, Benjamin Trokan on bass, and Mikey Post on drums. Their first project was something out of the ordinary; the auto manufacturer Scion was launching a music-themed promotion campaign and Reigning Sound partnered with them to create an album that would be released by Scion's ad hoc label, Scion Audio/Visual. The album, Abdication … For Your Love, featured five cuts produced by Dan Auerbach of the Black Keys and gave the group a more polished presentation without cutting back on their energy. Reigning Sound emphasized a more mature and soulful approach for their next album. They rolled into Brooklyn's Daptone Studio to record Shattered, which became the band's first release for Merge Records in July 2014. In April 2019, Merge gave Abdication … For Your Love a mass-market reissue, with the addition of a bonus track, "What Did I Tell You." Greg Cartwright reunited the original Reigning Sound lineup of Alex Greene, Jeremy Scott, and Greg Roberson for a short tour in 2020, and shortly afterwards the band went into Electraphonic Recording in Memphis (augmented by second drummer Graham Winchester) to record a fresh batch of songs. The finished product, A Little More Time with Reigning Sound, was released by Merge in May 2021. ~ Mark Deming, Rovi