Yard Act
Brudenell Social Club, Leeds.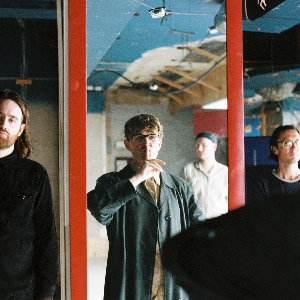 "All tickets are seated only, capacity is very limited.
Tickets are only available to pre book via our links advertised on our site and will be digital only.
All seats sold are allocated, we will auto allocate your seating.
Compliant with current government guidance we will follow all current restrictions for events and hospitality.
On arrival digital tickets will be shown to greeter who will show customers to their seats.
Sanitiser stations can be found throughout the building, we encourage all customers to use these at regular intervals. If going to use the toilets.
Face masks are mandatory when moving around the venue, you will need to bring your own, we will not provide PPE for patrons.
Once seated you may remove your face mask if you choose to.
Adhering to government guidelines, standing, dancing and singing along at volume during the event is not permitted.
If you do not follow to this guidance, you may be asked to leave.
The venue will be sanitised, and covid cold-fogged prior to performance.
Please DO NOT attend the event if you have symptoms of COVID-19.
For further information on the venue's safety measures, visit the venue website.
By purchasing tickets you agree to the above terms and conditions."
More information about Yard Act tickets
Yard Act formed in Leeds in September 2019 when Ryan Needham found himself temporarily living in James Smith's spare bedroom. The two had been pub associates for years, but their new living circumstances served as a catalyst for their friendship and creative partnership which saw them fuse James' interest in spoken word with Ryan's primitive proto-punk demos using an ancient drum machine and borrowed bass guitar. They released their first material in March 2020, coinciding with you-know-what, and with just three singles (The Trapper's Pelts, Fixer Upper and Peanuts) and three gigs to date, Yard Act have staked out a territory all their own. Setting up their own imprint Zen F.C. they released their debut 7" which can now only be found for exorbitant sums on Discogs, they've scored two 6music playlists, and they've won a growing fanbase with their coruscating, narrative driven, spoken word dance-punk. Now girding their loins for a 2021 filled with new music, new recordings, debut novels, and (fingers crossed) plenty of live shows, Yard Act have most definitely marked our cards as one of UK's most exciting prospects.